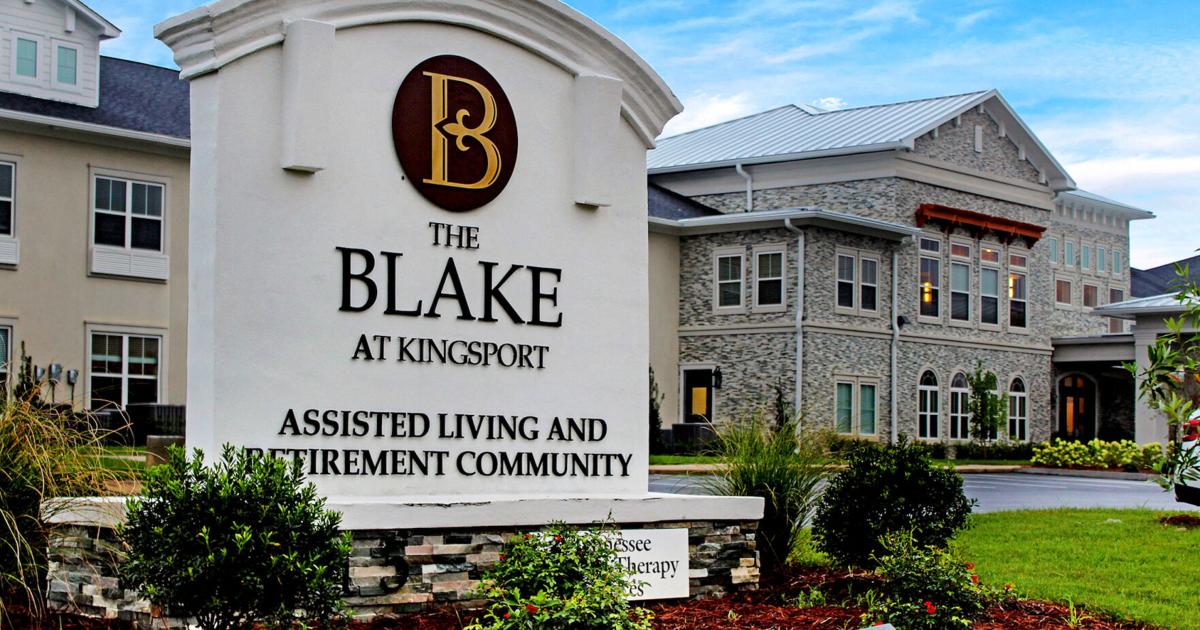 Weaver named new executive director of The Blake | Sunday stories
By Suzi McKee
KINGSPORT – As a left-handed pitcher at Alice Lloyd College in Kentucky, Jake Weaver learned that setting an example for others, giving 110% and working on lasting stamina would stand him in good stead as he began his journey to a successful career.
"The demands of working every day and achieving my goals to be a successful athlete have prepared me well for my job as Executive Director here at The Blake," Jake said. "In my interaction with families, residents and staff, I always strive to make the right decisions that yield a great outcome for everyone involved."
The Blake at Kingsport is located at 915 Holston Hills Drive in Kingsport. Like other Blake Senior Living communities, it offers resort-style foster and retirement service as well as assisted living and memory care for seniors.
Jake, who married his high school girlfriend, Brooke, started out as a sales manager at The Blake. As positions became available, Jake rose through the ranks and was named General Manager on February 20, 2022.
"Families, staff and residents already know me from my work here before, so building their trust has been an easy task for me so far," Jake explained. "They see photos of my family, they already knew my mother who was the former sales manager, and they know that as general manager I will dedicate myself to the care and compassion that they are already accustomed to. to receive."
One of Jake's goals is to provide residents of The Blake with a fun, welcoming and safe lifestyle.
"I want them to enjoy the good things in life again," Jake said with a smile. "I tell them I love them and they know I really mean it. It's important to provide a safe, secure and loving environment that supports their family values ​​and goals.
It's an exciting new chapter at The Blake, one in which this dedicated servant leader plans to take the community to the next level. He plans to work to regain staff retention, providing a host of entertaining and educational activities for residents and their families, and continuing the excellent level of service provided by compassionate and dedicated staff.
"Families know me, so the level of trust necessary for a successful transition is already in place. As a sales manager before, I was the first person to greet families when they walked through the door, so it was a great move for me," he said.
Jake thinks his job at the Blake is God's calling for his life. He is ready to meet all challenges with a positive attitude and a willingness to listen.
"It's important to listen to everyone I come into contact with," he explained. "Everyone has an idea, question or contribution to our programs here at The Blake. Part of my job is to make sure I work hard to make a difference in every life I touch. It takes determination, perseverance and the stamina that I learned as an athlete in college.
Not all goals can be achieved immediately, but with a strong work ethic, a cooperative attitude and a servant's heart, Jake believes success is assured. "I know I will never stop learning," he said, "and as long as I am prepared, work diligently, and strive to do my best, I know I will. will be able to build my own legacy here at The Blake."
To find out more about The Blake at Kingsport or to plan a visit, visit www.blakeseniorliving.com/kingsport/ or call 423-246-1100.