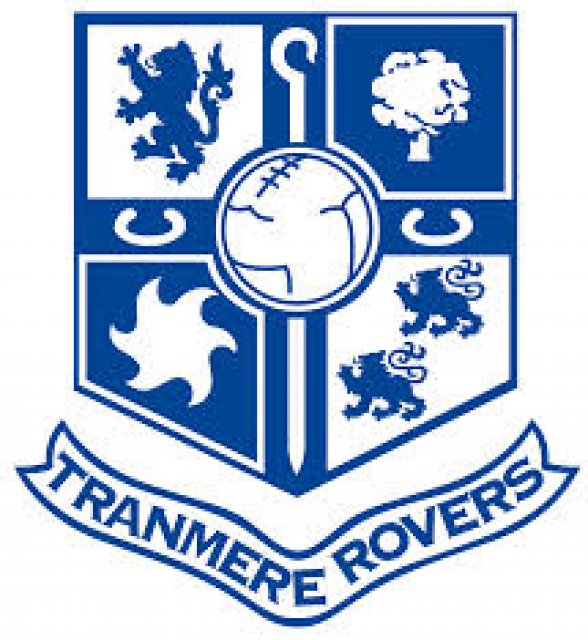 Total Tranmere – Director of Football is dead, yet again.
By Ravi Saxena
September 2, 2022
Oh no! We lost Mike Vaughan as Director of Football. Poached, or possibly stolen, by the Blue Noses across the water. What scoundrels they are! Apparently he was offered a loan officer position, which sounds to me like some sort of library assistant role?
Someone once told me that you can judge the importance of a role by the number of words in the job title. Chief Operating Officer (Europe), for example, is not so important. The shortest job title is God. We all know what that means, even if we don't believe it. Likewise, "president" is a single word, even for king or queen. You no longer need words to describe what they do, most people understand. There are, of course, joke jobs. "Secretary of State for Leveling Up" sounds like a fancy name given to a new gardener. Chancellor of the Duchy of Lancaster makes no sense, if anyone can explain what the role entails, in one sentence he is a better person than me. Places like the BBC specialize in very long job titles, so you get things like "Director of Production of Programs Without an Audience", and no doubt people nod wisely when introduced to that incumbent post and spend the rest of the time trying to practice what they do. In comparison, Director of Football seems like total child's play. Death easy to understand, or is it?
There are different views on what Mr. Vaughan did. He was in charge of new player acquisitions, apparently. No one can figure out how the role has worked out in practice, but this summer our team build has been pretty impressive, in part. We've had people like Jordan Turnbull making an instant impact. We also signed Hockenhall but nobody really knows how good he is because he's not worth the risk. The extent to which our Director of Football (DOF) has been involved in the deadline deals is intriguing. Did he negotiate with Liverpool over Glatzell's loan, only to get a call halfway through negotiations and head for the door? Was he locked in an intense and heated exchange with Southampton to pack his bags and let Audrey conclude the negotiations (Yes to free coach travel, no to soup in the locker room)?
once upon a time there was something called a scout. They, sometimes there was a team of them, would go out and watch players from The Avenue and Corsair and recommend them for a tryout at the club. Nowadays, of course, it's much more scientific. People have access to lots of performance data and can look up players on the Optica Index, can determine if they have a weaker left foot than 40% of players at the same level, and not have to go stand under rain at the Oval, but watch a computer screen and videos before deciding that a particular player is the deal of the century. Science is so advanced that it is now impossible to sign a donkey, every player is an elite athlete. We haven't signed mules or donkeys in ages, have we?
The weird thing about DOF's role is that it's unclear if said DOF comes to Micky's office and says "There you go, Mr. Mellon, this guy's a left back". Don't feed him after midnight and don't get him wet and he'll be fine." Where does Mr. Mellon walk. In the DOF office and gives a list of requirements. "Well he must not be able to throw, must be injury prone, pace and inexperienced, can you find me that son player?" It is a mystery locked in an enigma.
For my part, I will miss the constant handshake that took place with Mr. Vaughan before a game. Mr. Palios spent a good five minutes chatting with him, and Vaughny himself spent a lot of time hitting five players who weren't on the matchday squad. Beyond that, who knows. Everton have their man, however. Scoundrels huh?
View a printable version of this story.
Tag or share this story with:
The director of football is dead, again.
Discussion started by Total Tranmere (IP Logged), 09/02/2022 17:31
Tranmere total


02/09/2022 17:31
What do you think? You can have your say by posting below.
If you don't have an account yet Click here to register.
Sorry, only registered users can post to this forum.