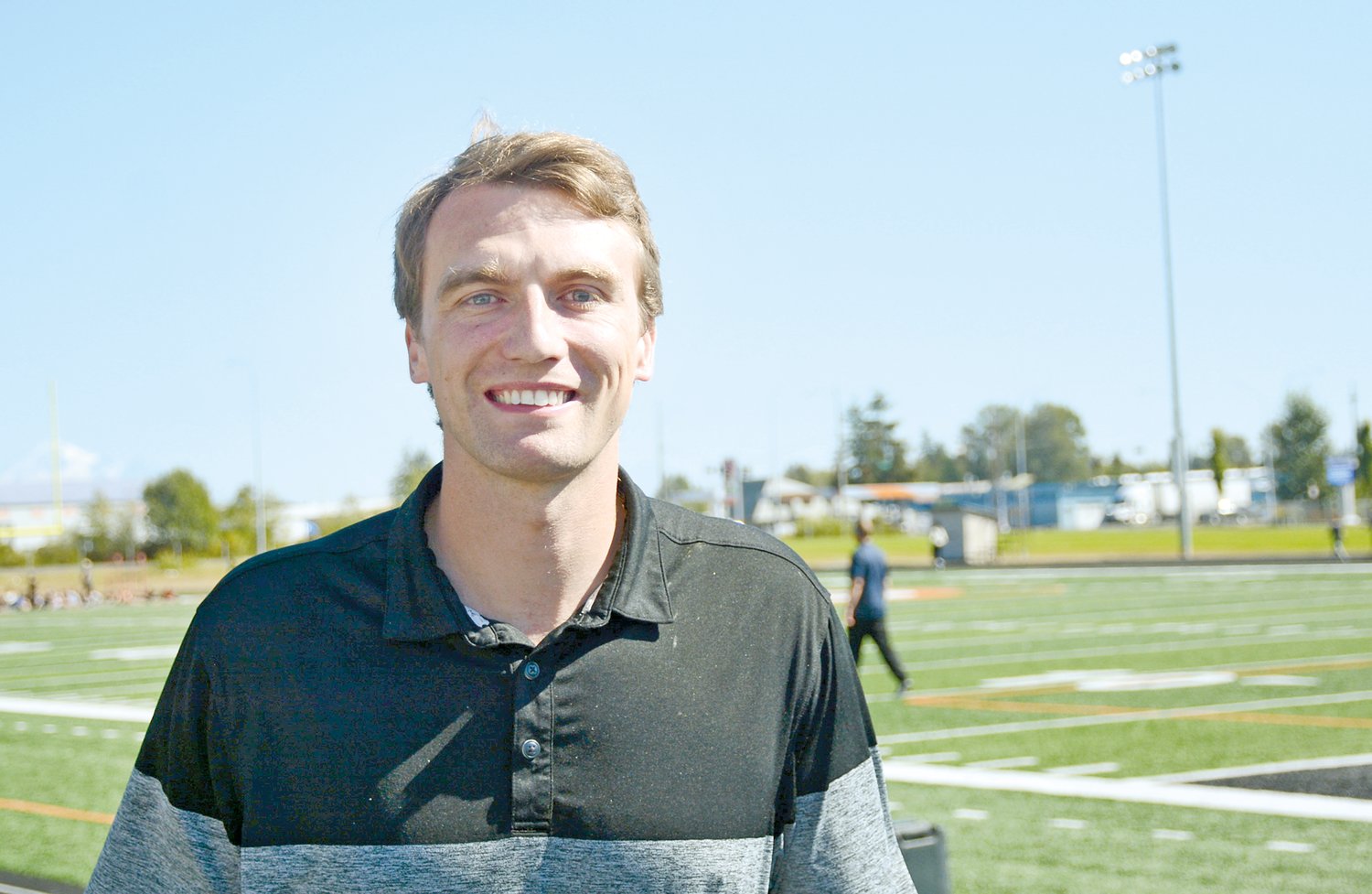 The new sporting director has roots in local sports
By Ian Haupt
Chas Kok played as a wide receiver for Lynden High School in Jay Dodd's first game as Blaine High School's head football coach. In Blaine, the Lions won 14-0. Taking over as athletic director from Blaine in July, Chas returned to the boss job.
(Last season, Coach Dodd clinched the record for most games won by a coach in school history. Phil Claymore held it for 46 years with 70 wins.)
Chas grew up in Lynden and played football, basketball and baseball for the Lions. He then played college basketball at several schools. He played basketball and baseball at Skagit Valley College for two years, then played basketball for a year at Simon Fraser University before moving to Division II. He transferred to Thompson Rivers University in Kamloops, BC, where he played for two years and served as an assistant coach for two years after graduation. He received his Bachelor of Education from Thompson Rivers.
Chas then coached the Burlington-Edison High School men's basketball team for five years while teaching middle school math and physical education. He said he also helped with the football team.
As Blaine's new athletic director, Chas said he hopes to have a broader impact on more students and focus on building character.
"Especially in a small school district, you can impact not only high school, but you can impact middle school, you can impact elementary," he said. "I thought, 'That's a wider net I can cast' when it comes to building people of character."
Chas asked all of his coaches what character qualities they could develop in their athletes. Chas is certainly not lacking in character.
Last January, Chas lost his father, Jerry Kok, in a long battle with cancer. Having been a coach, volunteer and referee, Jerry was a well-known figure in Lynden's youth sports community, and was remembered as such.
"He was the ultimate servant warrior," Blake VanDalen, Lynden's head football coach, said in tribute to Jerry in the Lynden Tribune. "He had the servant's heart, there are so few things he didn't participate in."
Chas said that at one point his father was battling three or four types of cancer, but most people who interacted with him wouldn't have known. "And if they did, nobody really talked about it," Chas said. "It was someone saying, 'You know what, it's about other people. ""
Chas said he was looking forward to bringing his wife and their two young twin daughters to Borderite games this year. As a coach, he said he had to focus on the games. But, now, as athletic director, he can have more time to support all the school teams alongside his family.
"My dad was able to impact a community," Chas said. "But not really a community, I think it was Whatcom County as a whole, just serving others. I think it's contagious.