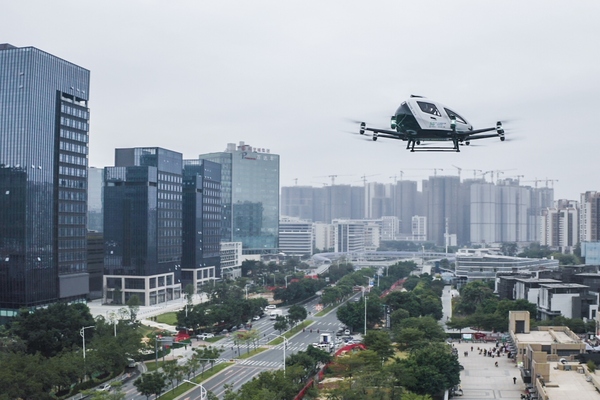 Smart Cities World – Air Travel
Japanese digital air mobility platform company AirX has placed a pre-order for 50 units of the EH216 autonomous aerial vehicle (AAV). This is the biggest pre-order Ehang has received from Japan.
The AAVs are planned to facilitate various urban air mobility (UAM) projects in Japan and could provide air taxi services for the 2025 World Expo in the city of Osaka.
Low altitude transportation
As a leading helicopter service platform provider in Japan, AirX has developed and operated reservation platforms for more than 100 helicopter tour operating routes and private helicopter charters.
Each year, the AirX platform can book 2,000 sightseeing helicopter flights across Japan and about 200 charter flights. Since its inception, AirX has served over 15,000 charter customers.
"The low-altitude transportation and tourism market has great potential and broad prospects," said Tezuka Kiwamu, Founder and CEO of AirX. "By leveraging the advantages of autonomous flight technologies and centralized management, EH216 AAVs can provide customers with cost-effective air tourism services, which is why AirX selects EHang as a partner in the global eVTOL market."
Ehang's mission is to make safe, autonomous and environmentally friendly air mobility accessible to all. Huazhi Hu, Founder, Chairman and CEO of Ehang, said the partnership with AirX marks a key step to further explore and develop the UAM market in Japan.