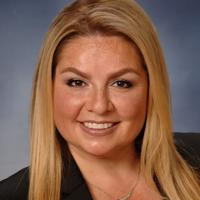 New dean at Xavier, appointed director at the Louisiana Cancer Research Center, the lawyer returns to Gordon Arata | Economic news
New Orleans
Anderson Sunda-Meya was named dean of Xavier University of Louisiana's College of Arts and Sciences.
Sunda-Meya has served as acting dean of the college since July 2021 and is a longtime member of the Xavier community.
Sunda-Meya received the Xavier University Norman C. Francis Faculty Award for Teaching and the Norman C. Francis Award for Service. He is also a recipient of the 2021 Xavier Award for Excellence in Physical Education from the American Physical Society.
He graduated in philosophy, theology and physics.
—
James D. "Doug" Rhorer came back to Gordon Arata as a member of its New Orleans office.
Rhorer practices in the areas of energy, construction law and general commercial litigation.
Rhorer originally joined the firm in 2011.
He earned a bachelor's degree in history from LSU and a law degree from Loyola University College of Law, where he was a member of the Loyola Maritime Law Journal and the St. Thomas More Inn of Court.
—
Equitas Capital Advisors named Derek Fossier as president and hired Rohit "Ro" Punyani as a senior wealth advisor.
Previously, Fossier was an investment management consultant, compliance director and investment analyst. Fossier will continue as Chief Compliance Officer in his new role, overseeing a comprehensive risk management system he has developed. He joined Equitas in 2008.
He earned a bachelor's degree in economics and a master's degree in commerce from Tulane University.
Prior to joining Equitas Capital Advisors, Punyani established and operated a managed long/short futures hedge fund. He was also the Chief Investment Officer of the Wealth Management Group of United Bankshares, where he oversaw approximately $4 billion in assets across multiple categories for high net worth individuals, institutions, nonprofit organizations and trust funds. pension.
He earned a bachelor's degree in economics from Colby College and a master's degree in commerce from Georgetown University.
—
Dr. Joe W. Ramos was appointed director of Louisiana Cancer Research Center.
Ramos is Acting Director of the University of Hawaii Cancer Center and BH and Alice C. Beams Endowed Professor at the John A. Burns School of Medicine at the University of Hawaii at Mānoa.
During his 30-year career, Ramos has studied the underlying mechanisms that promote cancer metastasis and growth and developed new drug leads. Currently, he and his team are focusing on brain, skin and kidney cancers.
He received his doctorate from the University of Virginia School of Medicine and did postdoctoral research at the Scripps Research Institute. He has published over 65 peer-reviewed articles, served as principal investigator on grants totaling over $20 million, and contributed significantly to the last two NCI designation renewals for UHCC.
The Louisiana Cancer Research Center is a collaborative center that brings together the collective talent of more than 200 researchers from four institutions – Tulane School of Medicine, LSU Health New Orleans, Xavier University of Louisiana, and Ochsner Health.
Red Stick
Melissa Ebarb was named vice president of member engagement for Federal Credit Union The Capitol.
Ebarb worked at The Capitol for more than 18 years, beginning as a call center representative. For the past six years, she has overseen the credit union's digital channels as Head of E-Commerce.
—
The Greater Baton Rouge Arts Council added two new staff members.
Tai April Newsome is the new Director of Special Projects and Strategic Initiatives.
Newsome is a former Washington National Opera Teaching Artist and was a guest performer for the Ambassador of Ghana. Before moving to Baton Rouge, she taught undergraduate classes and performed in the Atlanta area. She earned a master's degree from Boston University.
Lundyn herring is director of visual arts.
Herring previously interned at the Arts Council during the summers of 2019 and 2020 with his Artsplosion! fields. She then interned with the curatorial staff of the Hudson River Museum in Yonkers, New York, working first-hand with 19th-century trading cards, costumes and artwork. She graduated from Sarah Lawrence College, majoring in art history.
—
Phil Graves joined Neel Schaffer as a senior project manager based in the Baton Rouge office.
Graves recently retired from the Louisiana Department of Transportation and Development after 25 years of service, the last 13 as a district engineer in Livingston and St. Helena Parishes.
He earned a bachelor's degree in civil engineering from LSU. Graves is a registered professional engineer in Louisiana.
Around Louisiana
Mikie Mahtook was hired as a sales manager at AssuredPartners at Lafayette.
Assured Partners is a national partnership of leading independent insurance brokers specializing in property and casualty insurance and employee benefits.
Mahtook was a member of the LSU baseball team that won the College World Series in 2009. He recently retired after a decade of professional baseball career. During this time, he established the Mikie Mahtook Foundation which raises awareness of cardiovascular disease.
He earned a degree in sports marketing from LSU.