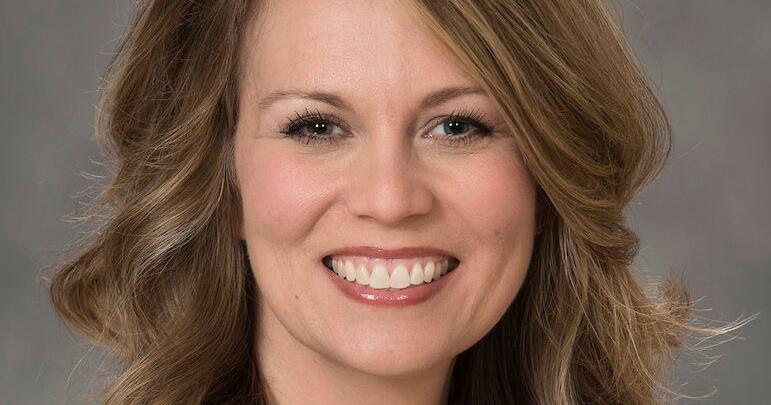 Moorhouse Named Director of ETSU Health's Johnson City Downtown Day Center | News
Amanda S. Moorhouse has been appointed Director of ETSU Health, College of Nursing, Johnson City Downtown Day Center (JCDDC) after serving as Acting Director since April 2021.
The JCDDC provides accessible, high quality, and compassionate primary care and behavioral health services to community members of varying income levels.
Moorhouse is a Family Nurse Practitioner (FNP) who joined East Tennessee State University's Academic Health Center in 2017, where she served for two years before moving to JCDDC in 2019.
Prior to coming to ETSU, she was FNP with Medical Care in Johnson City and previously worked as a registered nurse at East Tennessee Children's Hospital, Knoxville, and Laughlin Memorial Hospital, Greeneville. She holds an associate degree in nursing from Walters State Community College, Morristown; a Bachelor of Science in Nursing from King University, Bristol; and a master's degree in nursing from Frontier Nursing University, Hyden, Kentucky.
"The JCDDC is so important to our community because we are able to provide multiple services in one location for homeless people, as well as other members of our community," Moorhouse said. "Our clients can come to the day center to meet their basic needs, such as showering and laundry. We are so fortunate to have our primary care and behavioral health services here at JCDDC. All these services allow us to be able to work in an interdisciplinary way to treat and manage our patients.
As the new director of JCDDC, Moorhouse expects the clinic to have a greater presence in the community and continues to foster relationships with other community agencies to better serve residents of Johnson City and area.
"I would like the JCDDC to be at the forefront of people's minds when someone seeks help, whether it is people in need of homeless services, primary care , case management or behavioral health services," she said.
"Amanda is a compassionate provider who cares about her patients, especially the vulnerable population served at the day center," said Silas Tolan, executive director of the practice office and all practice clinics at the College of Nursing. "Over the past year, while in an acting position, she has moved into a leadership role with humility and dedication. She is dedicated to her staff and has worked diligently to fill several vacancies at the day center and to promote team cohesion.
"Amanda has done a great job participating in and leading outreach activities, and building relationships with other service organizations in the community. »
The JCDDC is one of seven practice sites operated by the ETSU College of Nursing across the region. It is located at 202 W. Fairview Ave., Johnson City, and is open Monday through Friday from 8 a.m. to 4:30 p.m. for primary care services and behavioral health counseling by walk-in or by appointment. Behavioral Health Medication Management, also walk-in or by appointment, is available Tuesdays and Thursdays from 8 a.m. to 4:30 p.m.
To learn more about the Johnson City Downtown Day Center, visit etsu.edu/nursing/clinics/community/downtown.php, or dial (423) 439-7371. Learn more about ETSU College of Nursing at etsu.edu/nursing.