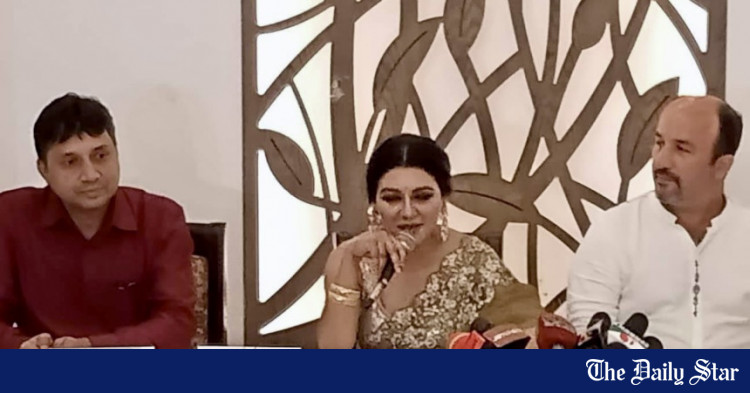 Meeting with the press for Jaya Ahsan's film with the Iranian director
Jaya Ahsan (C) speaks to the press during the conference. Picture: star
">
Jaya Ahsan (C) speaks to the press during the conference. Picture: star
Jaya Ahsan is set to play a central role in acclaimed Iranian director Morteza Atashzamzam's latest film, "Fereshta."
She has been shooting for the film in Dhaka for 20 days. A press conference regarding the project was held earlier today.
"Thanks to this film, I understood that cinema has no language. The director of this film only understands his mother tongue. Yet, I did not encounter any difficulty while working with him", said Jaya Ahsan at the Daily Star.
"It's a completely new experience for me. I play the role of a woman in difficulty. We meet such women in our daily life. We have shot in many places. Once I put on makeup for the role , nobody recognized me."
Morteza Atashzamzam revealed that the story of the film follows a rickshaw puller and hopes he will be memorable for the people of Bangladesh.
"Fereshta" will be released in Bangladesh in Bangla. Moreover, it will be released in Iran with subtitles.