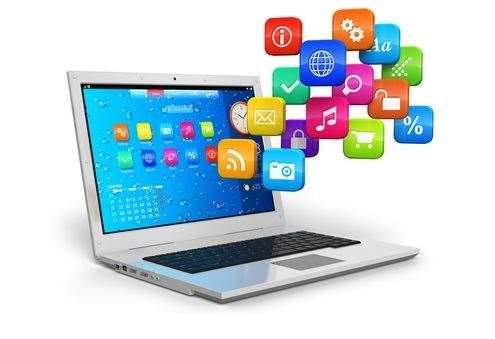 Guide to Free Software by IT Guru Wisbech
In his bi-monthly IT Crowd column, Philip Brooks, of Diamond Byte Solutions, Wisbech, walks us through free software…
There is a wealth of free software available for PCs and it's a real mix of must-have programs and programs that are just plain fun to play with.
Let's take a look at a few:
Ninite is a secure and easy-to-use online service that allows users to simultaneously install multiple software on one computer (Windows only).
To do this, go to the Ninite website, select the freeware you want to install, then click Get Installer to receive an .exe file containing the installers for all of these programs. Since applications are installed from their official websites, the latest official versions are always downloaded.
Moreover, it automatically refuses all adware and bloatware by using the option to deselect adware or suspicious extensions during the installation process.
Photo editing: Paint.net is a fast and easy to use photo editor, ideal for simple editing. It's not a useless copy of basic Microsoft Paint – it's a real photo editor with advanced editing tools like layers, undo history, choice of filters, lots of plugins created by the community and a brilliant 3D rotate/zoom function
Office suite: Libre Office
Available completely free of charge, Libre Office includes tools for word processing, presentations and spreadsheets and is fully compatible with Microsoft document formats.
It includes hundreds of free fonts and templates and has a clean and easy-to-use interface.
All the most common tools and options are intuitively placed so you don't waste time looking for the setting or tool you need. It even allows you to convert PDF files to Word format.
Media player: VLC media player
VLC Media Player has a simple interface and is compatible with almost all video and audio formats. It supports DVDs and Blu Rays, as well as MPEG and DivX streaming and can play videos while they are downloaded.
Security: Dashlane and LastPass are excellent password managers, allowing you to generate and securely store unlimited unique and strong passwords quickly and easily.
Almost all of us have to keep track of a bunch of different passwords, due to the growing number of web services we use, which isn't easy (as we've mentioned many times before, only choose NEVER a password, then reuse it over and over again).
But with a password manager, all you need to remember is a master password – just make sure it's both secure and memorable.
Note that the free versions are limited to one device – if you want to use them on multiple devices (recommended for security), you'll need to upgrade to the paid versions.
---
---