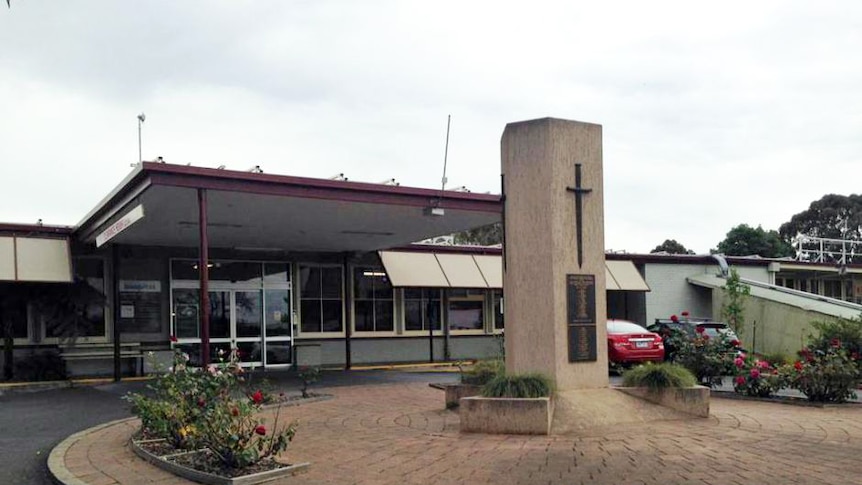 Former Bacchus Marsh hospital obstetrics director disqualified after cluster of baby deaths
A former obstetrician has been reprimanded and banned from applying to practice medicine for 12 years for malpractice related to a cluster of baby deaths.
Key points:
Surinder Parhar admitted nine allegations of malpractice related to the deaths of babies at Bacchus Marsh hospital
Dr Parhar failed to ensure clinical examinations took place after the babies died, and he failed to take action to improve patient safety
Tribunal Members Said Dr Parhar's Disqualification Should Send A "Clear Message" To Other Practitioners
Surinder Parhar was the director of obstetrics at Djerriwarrh Health Services, which operated a maternity ward at Bacchus Marsh Hospital and Melton Health Service, northwest Melbourne, between 2008 and 2015.
The Australian Medical Council referred Dr Parhar's malpractice allegations to the Victoria Civil and Administrative Court (VCAT).
The board did not allege that Dr Parhar directly caused perinatal deaths, but argued that he did not properly investigate the deaths and take action to improve patient safety, no failed to adequately supervise junior physicians and personally provide adequate clinical care.
Dr Parhar admitted all nine allegations against him and agreed that each case constituted professional misconduct.
The 74-year-old retired six years ago and has no plans to train again.
Serious failures
The VCAT found that Dr Parhar had failed to recognize that he had individual responsibility to deal with what was happening during a period in which more than 20 babies were stillborn or died shortly thereafter. the birth.
The court heard Dr Parhar "inappropriately and inaccurately" describe such a death as "one of those things" and on another occasion told a patient "these things just happen".
Dr Parhar was the most experienced clinician in the maternity ward and the only Australian-trained physician to work there.
The court heard that the number of births at Bacchus Marsh Hospital nearly doubled from 2006 to 2013, but there had been no corresponding increase in staff.
An external review of the safety of Djerriwarrh's maternity wards in 2015 identified catastrophic and unprecedented systemic governance failures with its obstetrics unit.
Disqualification sends a "clear message"
Dr Parhar argued through his lawyer that he was doing his best to serve the community "in a situation that was getting worse and worse".
He was very remorseful, but maintained that much of what had been identified had come "in hindsight".
Dr Parhar had pledged not to seek further registration, but the court said it was necessary to send "a signal to other members of the medical profession".
In their decision, VCAT members Elisabeth Wentworth, Laurie Warfe and Angela Williams said that while the 12-year disqualification would make "no practical difference" for Dr Parhar, it would send a "clear message" to other practitioners.