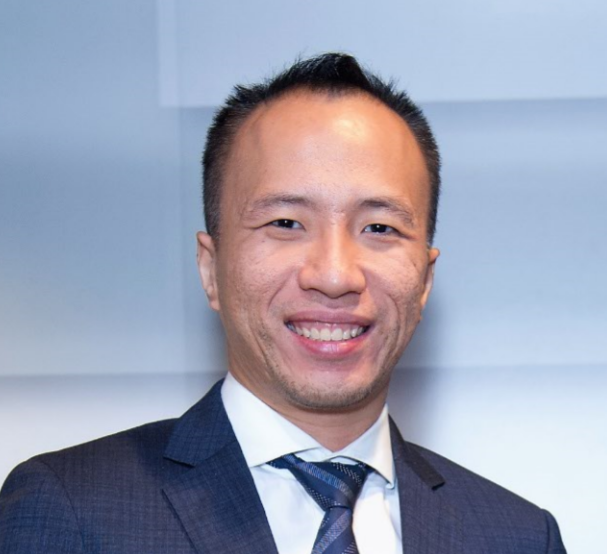 ESG meets fintech: Q&A with STACS CEO Benjamin Soh
Founded in 2019, Singapore-based startup STACS leverages its proprietary technology to develop environmental, social and governance (ESG) fintech solutions.
In May 2022, the ESG-focused fintech startup officially launched ESGpedia, a data platform that aggregates, records and curates sustainability data for decarbonization, and provides digital tools for effective ESG financing.
KASIA spoke with Benjamin Soh, Managing Director of STACS, to find out how fintech can support the ESG agenda and help companies decarbonize.
This interview has been consolidated and edited for brevity and clarity.
KrASIA (Kr): Share with us your proprietary financial technology, ESGpedia.
Benjamin Soh (BS): ESGpedia powers the Monetary Authority of Singapore (MAS) Greenprint ESG Registry. It is a data aggregator that digitizes data from non-digital sources, multiple industry sources, and verified sources globally.
Much sustainability data is fragmented and comes from a variety of sources. They include traditional data such as electricity and energy consumption information, which may not be easily accessible.
So what we're doing is leveraging technology to aggregate, digitize, and organize that data. Through data engineering, we can make more meaningful use of this information.
Through ESGpedia, we can also provide other types of services. For example, we may track investment portfolios. As we aggregate company data, companies can be tracked in terms of sustainability efforts. This is an aspect that will be of particular interest to financial institutions as many of them want to green their portfolios.
The data also allows us to track suppliers, especially for companies looking to green their supply chain. We're talking about companies willing to buy from suppliers who have achieved certain sustainability standards.
The ESGpedia registry also allows us to facilitate high-quality carbon offsets.
Kr: What is the scope of ESGpedia?
BS: We have over 60,000 companies and 90,000 assets covered in this database. Users of our platform include financial institutions and global corporations.
Kr: ESGpedia aspires to become a global database. But its effectiveness largely depends on its scope and size. What progress has been made on the database since its launch?
BS: The overall goal of being a global platform requires us to have access to a lot of data. Thus, the effectiveness of the database may be limited by our range and scope.
That said, we have already realized live use cases across Asia. Our objective remains unchanged and this head start in Asia gives us a momentum for growth.
Kr: Tell us about a major challenge you face in the ESG area.
BS: One is the lack of data, especially primary data of company-owned assets. Much of the ESG data available today is fragmented and only focuses on data from publicly traded companies.
Kr: What about greenwashing in the carbon market? How difficult is it?
BS: When data is freely available, anyone who practices greenwashing is discovered quite easily. But when the data is opaque or hard to verify, it's easy for a company to claim it bought a certain amount of carbon credits and hit net zero.
So, the fundamental question we need to ask ourselves in our line of work is: what are the attributes of the carbon credits that companies buy? Only when you get this information can you assess how green the company really is.
At the same time, other factors need to be considered in a company's ESG journey. For example, not all carbon credits are the same. Some carbon credits are certified, others are not. Then there are also carbon credits that are not certified by the same standards. It is therefore important to keep them in mind.
Kr: Financial institutions have often been accused of greenwashing. And a number of your clients and partners include global banks and asset managers. Do you see a conflict there?
SB: Some of them may have been accused of greenwashing, but I don't think any of them do it intentionally.
It's because there are too many issues, and I think we have to see things in perspective. They are big institutions with big clients. What they really want to do is meet their ESG goals and outline their net zero commitments. But they might struggle with the lack of data.
I want to give them the benefit of the doubt. I see them working hard in our partnerships and getting more data to know if they are on the right track. Sometimes they can end up mislabeling their activities if they're not green, simply because they don't have access to all the data sources.
So I personally think that greenwashing may not be intentional, especially the banks, because they have a lot more to lose than to gain.
In fact, many of them are already on the road to net zero due to banking regulations. They don't make more money when they can no longer fund the oil and gas industries.
Kr: You mentioned earlier that data plays a central role in the transition to net-zero. How to manage data in the midst of emerging technologies?
SB: Essentially, disclosures need to be of higher quality.
One way for this to happen is to ensure that all data is backed by technology whenever possible to provide transparency and verification.
Another is to ensure the availability of data on an ongoing basis and not through a one-time disclosure. For example, a monthly report should be done through a technology platform that allows investors to track this data through regular, automated notifications. Without technology, you won't be able to do it and scale it manually.
Kr: So when can we expect such technology to be available?
BS: This is exactly what we are trying to do now at STACS. When aggregating this data, we want to ensure that certain tools are made available, such as portfolio tracking tools or vendor tracking tools, through which automated notifications are generated for users to inform them of issues such as if there is a change in the company profile.
Kr: McKinsey recently published a report on the transition to net zero and economic and societal adjustments that implies. According to the study, disruptions to the transition are expected. How do you feel about overcoming this kind of disruption?
SB: Better to do it sooner than later. If we start now, the cost of this transition will be soft instead of doing it later when it will be much more difficult.
For example, the carbon tax. It may only be 5 SGD in 2024, but by 2030 it's expected to be a much higher figure, so it's going to be a lot more expensive.
Everyone should start the transition early so they can set incremental goals rather than forcing a drastic change in behavior or buying decision later.
Kr: In your opinion, what is the key element for a successful transition like this?
BS: I think technology scaling is important to facilitate a successful transition. Data is a key part of this.
Especially when specific types of data are needed to extend funding for certain infrastructure projects, for example, clean infrastructure.
These are sustainability projects that require specific ESG data on the performance of their assets in order to quantify their benefits.
That's why it's essential to start leveraging technology earlier, including data, to generate more capital toward game-changing infrastructure. This will reduce the disruptions we will face as we transition to net zero.
Kr: In terms of financing, how should capital allocation be done to successfully facilitate the push towards sustainability?
SB: There is certainly not enough funding for sustainability projects. But it's getting better, which is obvious, especially in the last couple of years. We are seeing new partnerships in the ESG space between public and private finance, or blended finance.
For example, there is also the Panther Green fund, set up by Singaporean public investment firm Temasek Holdings and HSBC. The fund will invest in projects with a longer return on investment, such as hydrogen energy projects.
These projects are those for which private investors generally have little patience. I think such financing can be an important way to scale up decarbonization.