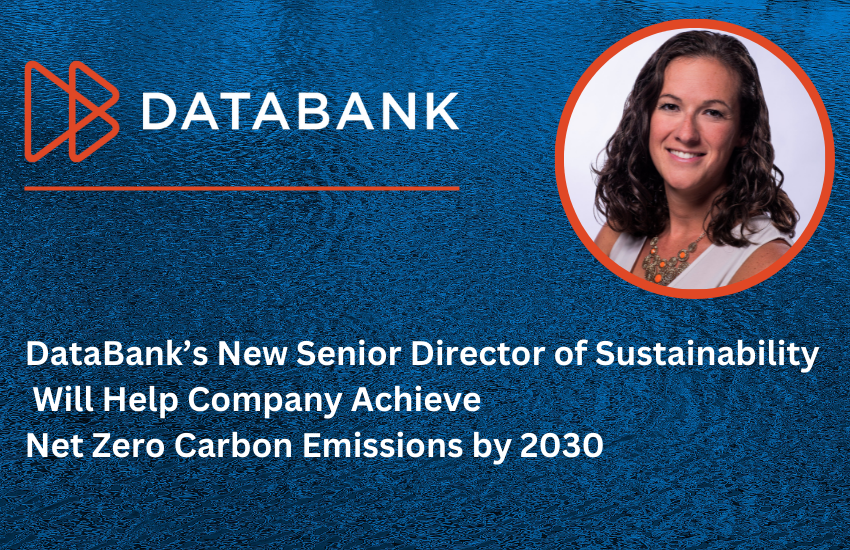 Announcement of DataBank's New Senior Director of Sustainability
Green energy, green initiatives and now green jobs are coming data bank. The leading provider of colocation, connectivity and managed services announced this week the appointment of Jenny Gerson as senior director of sustainability. Gerson will work closely with the team to achieve the company's goal of achieving net zero carbon emissions by 2030, as outlined by DataBank's parent company, DigitalBridge.
Gerson is responsible for creating and implementing DataBank's environmental, social and governance (ESG) strategy. Gerson will also oversee ESG areas which include:
Diversity

Employee contract

Health and Safety Initiatives

business ethics

cyber security

Risk management

A robust governance structure
Gerson also conducts a materiality assessment to engage internal and external stakeholders and determine high priority ESG topics that impact DataBank.
"I'm excited to be part of the DataBank core team and lead the company's ESG initiatives and data-driven strategy," Gerson commented. "With an increased level of transparency and the full support of DataBank's leadership team, DataBank is strongly positioned to achieve our ESG goals, create a rewarding and valuable workplace, and help transition the world to a more sustainable future. ."
DataBank has strengthened its commitment to combating climate change by becoming a founding member of the historic Infrastructure Masons (iMasons) Climate Accord earlier this year. DataBank and 70 other organizations are committed to accelerating the digital infrastructure industry's journey to carbon neutrality.
For more information on DataBank's sustainability efforts, or to request a quote, visit databank.com or call 800-840-7533.